Game Conventions
Following is a listing of the game conventions where Enterprise Games is planning to exhibit this year.  If you are attending any of these conventions, please stop by our booth to meet us.   Also if you would like us to bring any particular games for you to purchase and save on your shipping costs, please let us know at least a week in advance so that we can pack those games for you.  If you are looking to sell any of your games, feel free to bring them by our booth to give you a cash or trade offer.
Following are the game conventions that we are currently planning to attend in 2017.
Buckeye Game Fest - Worthington, Ohio
We will be a vendor at the Buckeye Game Fest this year, which is a first for us.  The convention is being held on September 21-24 at the Holiday Inn Columbus North in Worthington.  It is dedicated to boardgame playing and is sponsored by the Columbus Area Boardgaming Society (CABS).  We will be setting up Thursday evening and will be in attendance Friday through Sunday.  Richard Borg, of Commands & Colors fame, will be in attendance.  There is only a limited amount of games that we can bring, but if you are planning to attend, want something in particular and want to save on postage, let us know so that we can be sure to bring it along with us.  
Following is a link to the BGS site Buckeye Game Fest – Boardgaming at Its Best although there is not a lot of detail on the site at this time.  Hope to see you there.
Cincycon - Hamilton, Ohio - March 3-5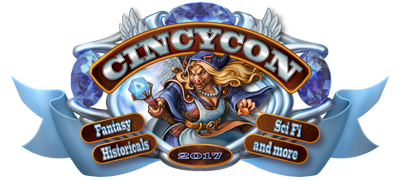 Little Wars - Lombard, Illinois (my original home town - Go Glenbard East Rams!) April 28-30
 
Origins - Columbus, Ohio, June 14-18

Origins is less than a month away and we are getting excited to be there.  We will be exhibiting at Origins again this year, and we are very happy to announce that we will once again be representing GMT Games.  Many comments were made over the last two years that it was great to see such a large presence of GMT games in the dealer area.  As last year, most of our booth will be dedicated to GMT products including their latest released titles, including Pericles, and many out of print games including:
Falling Sky
C&C Ancients
Hoplite
Across the Rappahonnock
Barbarossa: Army Group North
Blood & Roses
Carthage
Cataphract
Chariots of Fire
Here I Stand
June 6 D-Day
Men of Iron
Onward Christian Soldiers
Paths of Glory
Prussia's Glory
Red Badge of Courage
Risorgimento
Thirty Years War
Unhappy King Charles
Von Manstein's Backhand Blow
War Galley
Zero
Devil's Horsemen
Again this year we are sponsoring games in the events program which are being run by Grogheads.  They are working to bring back wargaming to Origins and for the past couple years have been running a large number of wargames by some of the companies who were in attendance. Enterprise Games, on behalf of GMT Games, is again one of the sponsors.  The GMT events that we will be sponsoring are several sessions of Wing Leader-Supremacy and Fields of Despair, A Distant Plain team game which was a big hit last year, a Twilight Struggle tournament and a kid's table where Commands & Colors Ancients will be taught.  All of these sessions are in the events guide, with the exception of the kids' games, so you can pre-signup for them.
In addition to us, there will be a number of other wargaming related companies in attendance including Lock 'n Load, Lost Battalion, Decision Games, and Academy Games to name a few.  There have been complaints before that wargaming is dead at Origins.  That is definitely not the case.  Between the Grogheads scheduled events, demo games and space for pick-up games, there is plenty of opportunity to satisfy your wargaming needs.  So I hope that you will be able to attend this year, and, of course, please stop by our booth which will be number 445.